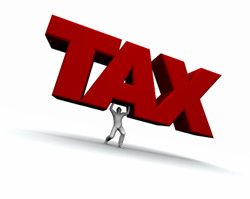 Capital Gains Tax is payable on the sale of numerous assets including:
Properties (excluding Principal Private Residences)
Shares
Land
Incorporeal property (goodwill, options)
Disposals of leases (in certain cases)
The Current Rate of Capital Gains Tax is 33%
Late payment of CGT can result in interest of up to 10% per annum on the outstanding liability. Failure to submit a return of the liability (even where payment is made) can result in an additional liability of 10% of the tax liability.
The due dates for payment of the liabilities for 2014 are:
Disposals between 1 January and 30 November by the 15th December 2014
Disposals between 1 December and 31 December 2014 by 31 January 2015
A gift of shares, property etc whether no payment passes can still result in a liability to Capital Gains Tax. This includes transfers between relatives.
There are numerous reliefs available to minimise the payment of CGT
The first €1,270 of net gains by an individual in a tax year is exempt. In the case of married couples this exemption is available to each spouse but is not transferable.
Losses carried forward from the disposal of other assets
Negligible Value Claims (most recently on Anglo Irish Bank shares)
Retirement Relief (aged 55 years and over and asset being disposed of has been a business asset for >10 years i.e. farm land etc)
A gain on the disposal of a principal private residence may also be exempt where the house had been used as the sole residence of a Dependent Relative  & more….
Know Your Tax can advise on the tax implications on the sale or transfer of any assets together with a review of any reliefs available to reduce tax liabilities arising. Calculations will also be provided and a quotation can be sought upfront by contacting us.