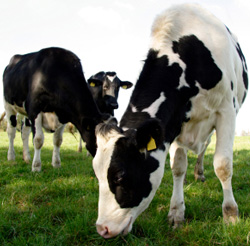 Is your spouse in employment?
If not, is she paid a salary from the farm to avail of lower tax bands and to ensure she has sufficient PRSI contributions for the State Pension in her own regard?
Are you both ensuring you are paying the correct PRSI rates to ensure entitlement to a full state pension? Do you want this checked?
Are you availing of all tax reliefs?
Are you married but your spouse does not work and do you have parents, in-laws, elderly relatives living with you, next door or within 2 kms and are you claiming a potential tax credit worth circa €3,000 for 2008 to 2011?
Are you availing of income averaging, etc
For more information or a taxation review to ensure you are optimising all available reliefs please contact us or alternatively please complete your details on this page and an advisor will be contact shortly.
Some Tax Reliefs for Farmers
Family wages (spouses, children, parents and parents in law)
Stock Relief
Farm Profits Averaging
Young trained farmer stock relief
Tax Free Farm Income
Forestry
Income, including grants and premiums, from forrestry carried out in the State which is managed on a commercial basis are exempt from tax. However, the costs of same are not allowed against other income.
Farmland Leasing
A person aged 40 or over leases their farmland for 5 years or more, some or all of the income is exempt from tax:

For leases of 5 years and less than 7 years – €12,000 p.a. is tax exempt
For leases between 7 years and 10 years – €15,000 p.a. is tax exempt
For leases of 10 years + – €20,000 p.a.A qualifying lease agreement will need to be drawn up between parties. This is not available where the landlord and tenant are related.  Please consult an advisor for more information.
Other Tax Issues:
Farmers who are not registered for VAT may reclaim VAT paid by them in relation to the construction, extension, alteration or reconstruction of farm buildings and structures or on land drainage and land reclamation. VAT is not refundable on repairs to farm buildings or structures. If this is relevant it is possible to still make a back claim for VAT incurred in the last 4 years (not tax years i.e. 48 months approx).
 Traps
The new 80% windfall tax can affect farmers selling re-zoned land i.e. land previously zoned agricultural and changed to residential use i.e. sale of a site.  There is an exemption from the 80% windfall tax for the sale of one off sites of less than €250,000 in value.  It is important to be aware of any changes in your local development plan prior to any sales in excess of the above limit. Compulsory purchase orders should not be affected by this tax.
There can be many issues on transferring land and property and appropriate advice should be sought before any decision is made.
Tax Planning
Wills. Never underestimate the need to get tax advice when planning your will. This is now more important than ever given the increases in gift inheritance tax from 20% to 30% and the reduction in tax free thresholds by almost 38%. Given decreasing values in property, shares etc in some cases it can be more beneficial to transfer property at low values now (in general provided CGT and stamp duty can be avoided).
Agricultural relief is available on the passing of farm land and assets provided the beneficiary can satisfy the 80% farming asset test. As values for land are falling, this test may be harder to meet. Furthermore, company shares (e.g. Kerry group), pension funds, cash, prize bonds etc cannot qualify for reliefs and can bring some children outside of the 80% test. Business relief may then have to be explored as an option.
For families who agree to change the terms of a will after an inheritance the tax implications may be avoided by a deed of family arrangement. I.e. where 2 sons inherit a half share of a farm house and land, subject to time limits and valuations and agreement between both parties, it may be possible for one son to take the house and the other to take the farm land if they so wish. There are many variations of this option.