Self Employed Individuals & Businesses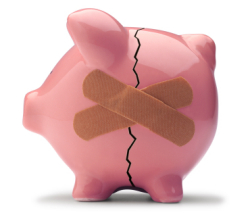 Self Employed Individuals have an obligation to stay Tax Compliant to avoid interest and penalties arising and to reduce their exposure to a Revenue audit.
It is also important that Self Employed individuals pay the correct PRSI contributions to sustain their entitlement to a number of Social Welfare payments including the State Pension, College Grant entitlement for children & much more.
Self Employed individuals are required to submit a Tax Return and complete accounts on an annual basis whether a business is making a profit or not. In a loss making business there may be scope for tax refunds where the losses can be offset against other income in a tax year.
If you have not been tax compliant for a number of years, Know Your Tax can bring you up to date and help you agree an instament plan with Revenue to pay any taxes outstanding.
Please complete your details here and Know Your Tax can provide you with a quote for a number of services.
The main tax implications of being Self-Employed are as follows:
Register for Income Tax in all circumstances where you carry on a trade (whether profit or loss making)
Register for VAT where turnover exceeds €37,500 in a 12 month period for the provision of services or €75,000 in a 12 month period for the provision of goods
Register for PAYE/PRSI where employees are retained
Register for RCT – in the construction Industry
Late filing of income tax returns can result in a liability to interest of circa 10% per annum. Late filing also results in a surcharge of 5% where the return is less than 2 months late and 10% where the return is more than 2 months late.
Tax Planning questions for self employed:
Should you employ a spouse in your business ?
Should you incorporate a company ?
What tax free travel and subsistence payments can be claimed ?
Are you paying minimum PRSI contributions or should you be paying more to sustain your entitlement to the state pension and other social welfare payments ?
Income & Expenditure Accounts
It is important to keep records of your expenditure, examples of allowable expenditure include the following:
Income
Gross Sales (less VAT if applicable)
Bank Interest earned DIRT tax deducted at source
Grants
Commissions
Tips are taxable! And Vatable!
Less
Materials, purchases
Staff salaries
Admin – landline phone, mobile phone,
Printing, postage & stationary – paper, ink etc
Light & Heat – % allowable
Computer costs
Phone & fax
Advertising
Depreciation on assets – "new" car, mobile phone, computer, office equipment
Legal, professional & accountancy
Travel & Subsistence *** vouched receipts
Diesel/Petrol, percentage of car tax and insurance (business related)
Repairs & maintenance
Staff training
Insurance – PI
Bank charges, business credit card fees
Certain level of staff entertainment
Depreciation (12.5% per year over 8 years on business element of cars, computers, office equipment etc)
Please do not hesitate to contact us with any queries you may have in relation to the above
Landlords
(please click here for more information in relation to your obligations).